---
<! End Demo Code>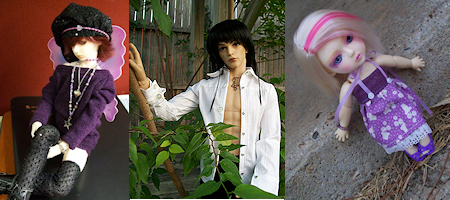 Modeling above (left to right):
Serendipity Valencia, IpleHouse Tedros, and B&G Leile
- photos by Kyrenea
Doll-Con Competition at All-Con
Finally, a costume contest for serious dolls and their collectors! The community was embraced by All-Con in 2007 and the doll content has expanded every year.

Saturday afternoon at the convention, dolls of every scale will be competing in the annual Doll-Con at All-Con Costume Competition!

The rules are simple and the competion fierce (but friendly)! The theme of the contest follows All-Con's annual theme and prizes will be awarded for top entries in three categories: Cosplay, Original Design, and Craftsmanship.

2015 Theme: Discovering New Horizons!

The Rules:


An entry to this contest will consist of a single doll in costume. Open to ALL dolls. Limit one entry per owner. Reference images are encouraged but not required.


Entries must be a single doll. No group entries allowed.


Doll stands or a chair are required for display. No free standing or sitting dolls allowed. Entrants must supply their own stand or chair.


No costume is NO COSTUME. Everyday clothing, including cosplay, isnít extraordinary and is disqualified.


Purchased elements (either store/company bought, etsy or eBay) may only make up 50% of the costume in your entry. All purchased elements MUST be declared as such on your entry form.


You may design and commission sewing of your costume. All sewing for hire MUST be declared on your entry form. Sewing for hire costumes are disqualified from the Best Craftmanship award.


All-Con is a family friendly environment. All costumes need to be tasteful and the barest minimum coverage allowed is that of a bikini.


Contest entry will take place in the Doll-Con panel room prior to the start of the contest on Saturday afternoon. Please check the schedule for the designated time. Early and late entries will not be allowed.


No large props or accessories. Be courteous to others and do not take up more space than your doll needs to stand or sit.


Contest participants must be at least 13 years of age and be a member of All-con with a valid badge.


Doll/Entry Retrieval: Entries will only be returned to the registering individual.


All judging decisions are final.

Rules and Entry Form may be downloaded by clicking here.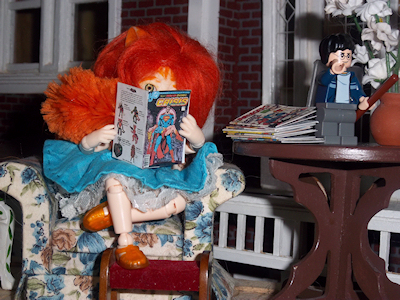 SEE YOU THERE!!
Modeling above: Obitsu 11.5cm - photo by Richila
---
---

---
<!img src="/2015-Crowne/layout/layout2_13.gif" width=15 height=29 alt="">