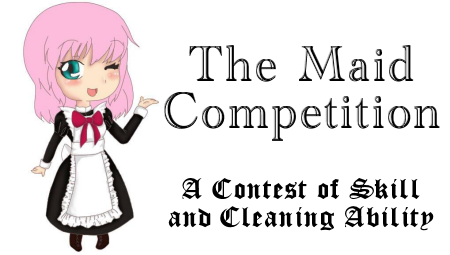 Operated by: Escape from Reality Clothing

Dress in your favorite maid costume! The contest is focused on maids from anime or manga, however any maid will be permissable.

No maid uniform? Thats all right. Come and populate the audience. This contest is great fun to watch! Non participatory maids welcome, too.

(Crossplay friendly.)
This is a travelling competition. Contestants who have demonstrated their skills at A-Kon and Anime Fest and who are attending All-Con are welcome to sign-up for another round of this popular crowd pleaser.

The (Anime) Maid Competition has graced the All-Con stage since 2010. Who has the skills necessary to take away the top awards?

As this event has a home at several conventions, please see their main website for the latest rules and photos from past competitions.

The All-Con Maid Competition is Saturday mid-morning. Please check the schedule and arrive one hour early for registration.
Winners from All-Con 2009

www.TheMaidContest.com