! Image flipper> <! /Image flipper>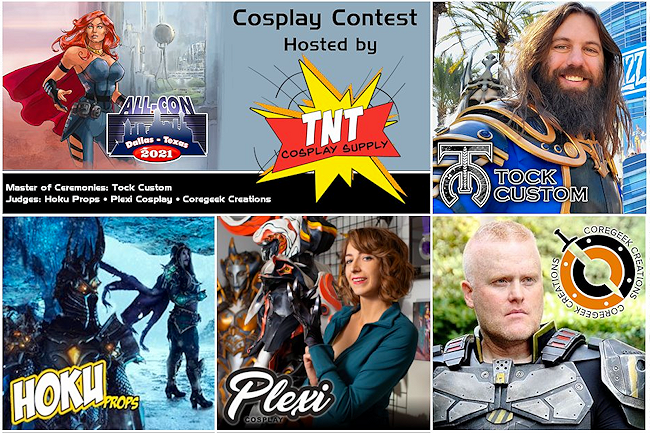 <!center><!video controls controlsList="nodownload" src="/video/Gameshows.mp4"><!/center><!br> ALL-CON's 12th Annual Cosplay Competition is hosted this year by TNT Cosplay Supply.

"Tock Custom" takes the lead as the Master of Ceremonies with "Hoku Props", "PlexiCosplay", and "Coregeek Creations" judging the competition.

TNT Cosplay is both hosting and sponsoring the event. Entry is free to all attendees, although the participation capacity is capped at a maximum of 60 entries.

Pre-judging is at noon, line up is at 3pm, and the competition begins promptly at 4pm.